Does your child enjoy singing and movement?  Would they like to learn how to play the piano and make music with other friends?  The Music for Little Mozarts class may be the fit for them!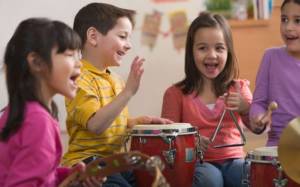 Music for Little Mozarts was written to provide appropriate piano instruction for four, five, and six year olds. Singing and listening skills are developed simultaneously with an appreciation for a variety of musical styles.  A lot of interactive learning accompanies this class, including movement & rhythm activities.  The materials in the course combine to create an exciting and imaginative atmosphere both in the lesson and at home.
Tuition:  $267/trimester
Should a student discontinue lessons, tuition is non-refundable.